Virginia Railway Express (VRE)
VRE Service
The Virginia Railway Express (VRE) is a commuter rail service that operates Monday through Friday, from the Northern Virginia suburbs to Washington, D.C. VRE trains primarily travel northbound in the morning, towards Washington, and southbound during the evening, towards Manassas (along I-66), and Fredericksburg (along I-95).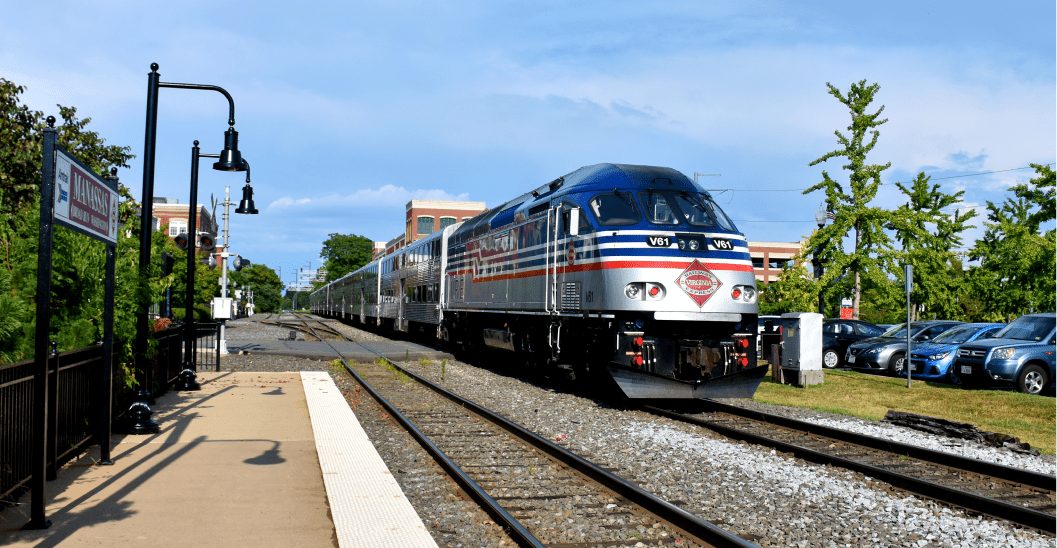 Pick Your Station
What Times Do the Trains Run?
The latest train schedules were effective as of October 18th, 2021. Please use schedule information reflecting this date.
Since we are a commuter rail system, we run northbound into DC in the morning and southbound in the afternoon and evening. Specific departure times can be found by visiting the schedule page on our website or by emailing [email protected] to request a pocket schedule to be sent to you.
Be aware that the time on the schedule is time the train will depart the station, be sure to be on the platform with your ticket validated and ready to board prior to the departure time. We suggest that you be on the platform with your ticket validated at least 5 minutes prior to the train's departure time.