Transforming Rail in Virginia
HIGH-PERFORMANCE, HIGH-QUALITY PASSENGER RAIL
The Commonwealth is making generational investments delivering on its vision to provide high-performance passenger and commuter rail service that connects our communities and increases economic growth. VPRA's implementation of these projects will change how Virginians travel, removing traffic from roads and highways, and increasing commuting options in all corners of the state while improving performance and reliability. VPRA's partnerships, capital projects, and infrastructure enhancement programs will grow the Commonwealth's rail network by adding additional passenger and commuter services, including:
Doubling the state-supported Amtrak service between Washington, DC, and Richmond, resulting in near-hourly service along this corridor.
Increasing Amtrak service to Roanoke, Newport News, and Norfolk.
Extending Amtrak service from Roanoke to the New River Valley (Christiansburg).
ABOUT TRANSFORMING RAIL IN VIRGINIA
Transforming Rail in Virginia is changing the future of rail transportation in Virginia by acquiring railroad right-of-way, increasing rail capacity, and reworking passenger and freight operations to improve reliability and increase rail service in Virginia.
CAPACITY
Develop capital improvement projects, including the new Long Bridge, and acquire railroad tracks and right-of-way to provide more rail capacity.
QUALITY
Expand high-quality, modern passenger rail service across the Commonwealth by making it more frequent, reliable, and convenient.
CHOICE
Provide additional choice in moving people and goods efficiently through transportation corridors in Virginia while accommodating growing travel demand.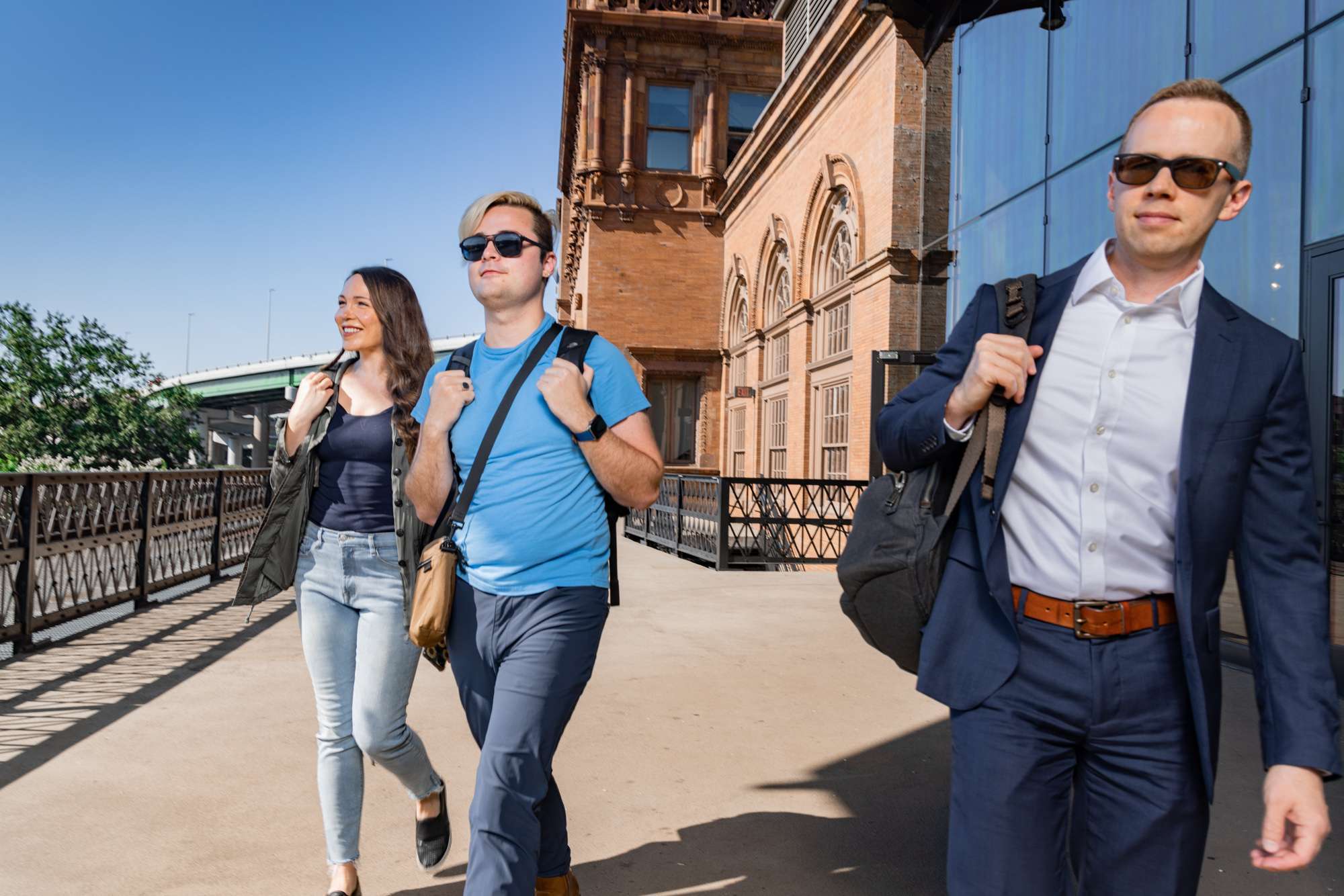 BACKGROUND
In December 2019, then-Virginia Governor Ralph Northam announced a landmark rail agreement between the Commonwealth and CSX Transportation (CSXT), based on the execution of a legally binding term sheet. This announcement became the catalyst for what we know today as Transforming Rail in Virginia.
Between December 2019 and March 2021, Virginia and CSXT refined the term sheet into legally-definitive agreements. Through the agreement with CSXT, Virginia acquired 384 miles of CSXT right-of-way and 223 miles of track in rail corridors paralleling I-95, I-64, and I-85. The definitive agreement was announced at an event on March 30, 2021, with Secretary of Transportation Pete Buttigieg. The agreement includes approximately:
Half of the CSXT-owned railroad right-of-way between Washington, DC, and Petersburg
All of the CSXT-owned (but out of service) right-of-way between Petersburg and Ridgeway, NC
Nearly all of the CSXT-owned right-of-way between Doswell and Clifton Forge
Track within the right-of-way purchased by Virginia also becomes Virginia property
In 2020, the Virginia General Assembly created the Virginia Passenger Rail Authority (VPRA)—a new, independent authority dedicated to managing, funding, and growing passenger rail services.
Staying true to the Transforming Rail in Virginia vision, VPRA continues to seek opportunities to expand and enhance passenger rail across Virginia. On May 5, 2021, Governor Northam announced that the Commonwealth reached an agreement with Norfolk Southern Railway to expand passenger rail to southwest Virginia. In partnership with Norfolk Southern Railway, the Commonwealth is acquiring 28 miles of the Norfolk Southern-owned right-of-way from the Salem Crossovers to Christiansburg. The acquisition of railroad right-of-way and tracks, along with infrastructure improvements and improved operations, will allow for the expansion of high-quality passenger rail services. As Transforming Rail in Virginia expands, so, too, will connections to reliable, safe, and sustainable transportation and the scope of the program as a whole.