The Long Bridge Project will double rail capacity over the Potomac River and add a new bicycle-pedestrian bridge between Arlington, Virginia and Washington, DC.
Project Summary
The Long Bridge is a CSXT owned two-track, 119-year-old bridge that spans the Potomac River in Washington, DC. The Long Bridge Project will double the capacity, creating a four-track corridor, and constructing approximately 1.8 miles of improvements including eight rail bridges and pedestrian bridges over land and the Potomac River and related railroad infrastructure between Arlington, VA, and Washington, DC.
The Long Bridge Project will construct a new, two-track railroad bridge next to the existing Long Bridge, creating a four-track corridor. A new bike-pedestrian bridge also will be constructed as part of the mitigation to National Park Service (NPS) parkland and will span the Potomac River and George Washington Memorial Parkway, connecting Long Bridge Park directly to East and West Potomac Parks.
Freight and passenger rail operators within the project corridor include Amtrak, Virginia Railway Express (VRE) and CSXT. Annually, up to 1.3 million Amtrak passengers and 4.5 million VRE commuters traverse the current Long Bridge, which operates at 98% capacity during peak hours. The project's purpose is to create greater railroad capacity between Virginia and the District of Columbia while alleviating the rail congestion caused by the existing two-track Long Bridge.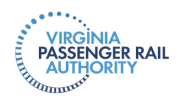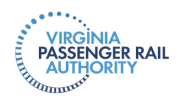 2016 – 2020
Environmental and
Conceptual Engineering
2021 – 2023
Preliminary Engineering (PE)
2023 – 2030
Final Design and Construction
2011
Federal Rail Administration (FRA)
High Speed Intercity Passenger Rail (HSIPR) grant awarded
2012 – 2015
Phase I Study: Preliminary operations plan; visual inspection of the corridor; initial evaluation of existing and future capacity needs; and preliminary development of conceptual alternatives
2015 – 2016
Phase II Study: Purpose and need, environmental data collection report; long range service plan; refinement of engineering concepts; and development of evaluation criteria
2016
DDOT, DRPT, and VRE formalize a partnership through a memorandum of agreement (MOA)
2016
FRA Transportation Investment Generating Economic Recovery (TIGER) discretionary grant awarded
2019
Draft EIS, DRPT is named project sponsor for engineering and construction
October 29, 2019
Public hearing on the Draft EIS, Draft Section 4(f) Evaluation, and Draft Section 106 Programmatic Agreement
2020
Order of magnitude cost established: $1.9 billion
Mitigation commitments determined
September 3, 2020
Combined Final EIS/Record of Decision and Final Section 4(f) Evaluation executed
February/March 2021
PE contract awarded
2021 – 2023
Advance design from 15% to 30%
Determine project delivery method
Land acquisition activities
Begin environmental mitigations
Permitting
Agreements with partner organizations
August 2021
VPRA request for entry into FTA Core Capacity Grant two-year Project Development Phase
2023 – 2030
Project delivery: Design-Build OR Design-Bid-Build
Land acquisition activities
Continue environmental mitigations
Permitting
Agreements with partner organizations
Final design and construction


2016 – 2020
Environmental and
Conceptual Engineering
2011
Federal Rail Administration (FRA)
High Speed Intercity Passenger Rail (HSIPR) grant awarded
2012 – 2015
Phase I Study: Preliminary operations plan; visual inspection of the corridor; initial evaluation of existing and future capacity needs; and preliminary development of conceptual alternatives
2015 – 2016
Phase II Study: Purpose and need, environmental data collection report; long range service plan; refinement of engineering concepts; and development of evaluation criteria
2016
DDOT, DRPT, and VRE formalize a partnership through a memorandum of agreement (MOA)
2016
FRA Transportation Investment Generating Economic Recovery (TIGER) discretionary grant awarded
2019
Draft EIS, DRPT is named project sponsor for engineering and construction
October 29, 2019
Public hearing on the Draft EIS, Draft Section 4(f) Evaluation, and Draft Section 106 Programmatic Agreement
2020
Order of magnitude cost established: $1.9 billion
Mitigation commitments determined
September 3, 2020
Combined Final EIS/Record of Decision and Final Section 4(f) Evaluation executed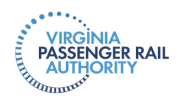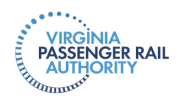 2021 – 2023
Preliminary Engineering (PE)
2023 – 2030
Final Design and Construction
February/March 2021
PE contract awarded
2021 – 2023
Advance design from 15% to 30%
Determine project delivery method
Land acquisition activities
Begin environmental mitigations
Permitting
Agreements with partner organizations
August 2021
VPRA request for entry into FTA Core Capacity Grant two-year Project Development Phase
2023 – 2030
Project delivery: Design-Build OR Design-Bid-Build
Land acquisition activities
Continue environmental mitigations
Permitting
Agreements with partner organizations
Final design and construction

2011 – 2016
Planning
test
2011
Federal Rail Administration (FRA)
High Speed Intercity Passenger Rail (HSIPR) grant awarded2012 – 2015
Phase I Study: Preliminary operations plan; visual inspection of the corridor; initial evaluation of existing and future capacity needs; and preliminary development of conceptual alternatives2015 – 2016
Phase II Study: Purpose and need, environmental data collection report; long range service plan; refinement of engineering concepts; and development of evaluation criteria2016
DDOT, DRPT, and VRE formalize a partnership through a memorandum of agreement (MOA)

2016 – 2020
Environmental and
Conceptual Engineering
2016
FRA Transportation Investment Generating Economic Recovery (TIGER) discretionary grant awarded2019
Draft EIS, DRPT is named project sponsor for engineering and constructionOctober 29, 2019
Public hearing on the Draft EIS, Draft Section 4(f) Evaluation, and Draft Section 106 Programmatic Agreement2020
Order of magnitude cost established: $1.9 billionMitigation commitments determinedSeptember 3, 2020
Combined Final EIS/Record of Decision and Final Section 4(f) Evaluation executed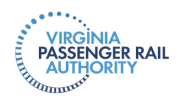 2021 – 2023
Preliminary Engineering (PE)
s
February/March 2021
PE contract awarded2021 – 2023
Advance design from 15% to 30%Determine project delivery methodLand acquisition activitiesBegin environmental mitigationsPermittingAgreements with partner organizationsAugust 2021
VPRA request for entry into FTA Core Capacity Grant two-year Project Development Phase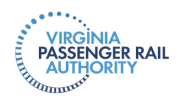 2023 – 2030
Final Design and Construction
s
2023 – 2030
Project delivery: Design-Build OR Design-Bid-BuildLand acquisition activitiesContinue environmental mitigationsPermittingAgreements with partner organizationsFinal design and construction
Project Stage
Development – Preliminary Engineering
Schedule
Pre-NEPA Stage: 2011 – 2016
NEPA: 2016 – 2020
Preliminary Engineering: 2020 – 2024
Final Design/Construction: 2024 – 2030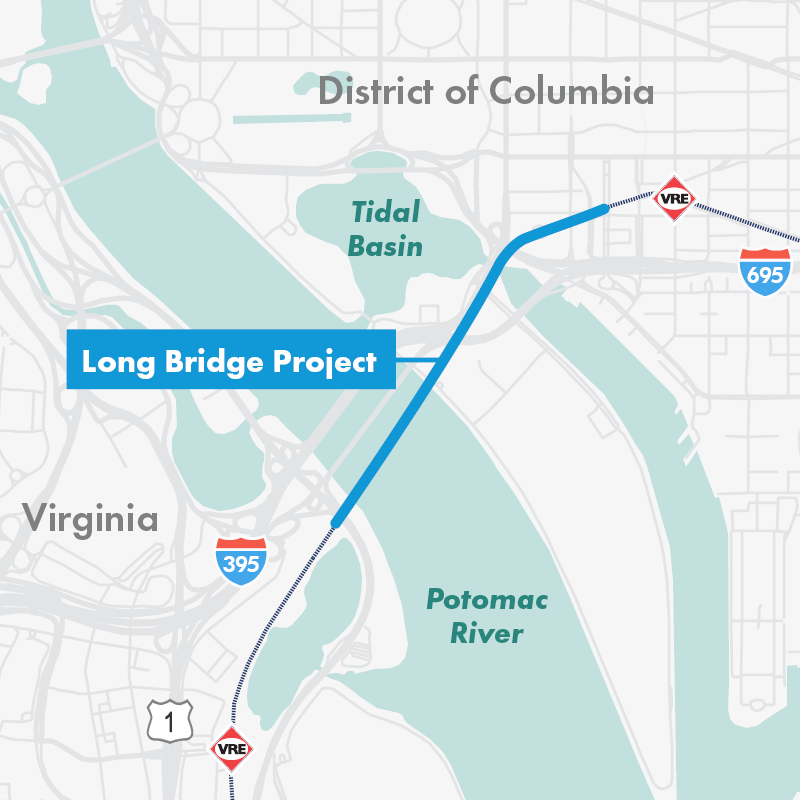 Frequently Asked Questions
March 2023 Public Meeting