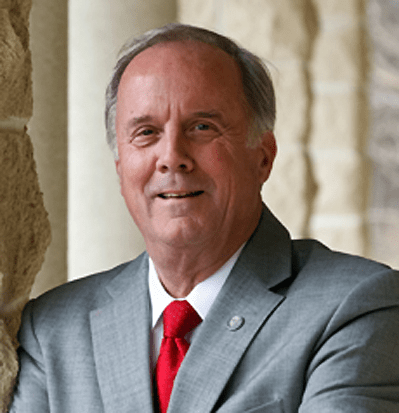 The Honorable John C. Watkins
John Watkins is a former member of the Virginia General Assembly serving in the House of Delegates from 1982 to 1998 and in the Senate from 1998 to 2016. He served on the Agriculture, Conservation and Natural Resources Committee as well as the Finance, Rules and Transportation Committees. He was chair of the Commerce and Labor Committee.
During his time in the General Assembly, Senator Watkins was a strong proponent for public transit and served on several boards and commissions, including the Commission on Unemployment Compensation, the Virginia-North Carolina High-Speed Rail Compact Commission, and the Virginia Geographic Information Network Advisory Board.
Senator Watkins has been active in his community for a number of years serving on the boards of CJW Medical Center and Community Bankers Trust/Essex Bank. He is a member of the Powhatan Chamber of Commerce, American Legion Post 186, Midlothian Friends of the Library, and is an honorary board member of Habitat for Humanity-Powhatan.
A native Virginian, Senator Watkins graduated from Virginia Tech with a degree in Agriculture/Horticulture. He owned and operated Watkins Nurseries, Inc. from 1971 to 2010. Currently, he is the manager of Watkins Land, LLC.